Integrate Your Vision With The Technology Of The Future
IT only makes perfect sense if it is firmly connected to the vision of your business. In the "old way" of doing IT, there was bureaucracy and unnecessary "cogs in the machine"… And each of them only brought a small amount of value to the business and your end user. Now rapidly evolving technologies have given you the opportunity to eliminate everything unnecessary and have much more effective end results at the same time. Caelius Consulting can help you discover how to do it.
Technology Partners
MuleSoft
We are a one-stop shop for MuleSoft's Anypoint solution consulting, competency enablement and continuous innovation.

Contact us as you embark upon your journey to an integrated, agile and reliable enterprise platform with MuleSoft Anypoint platform.
LEARN More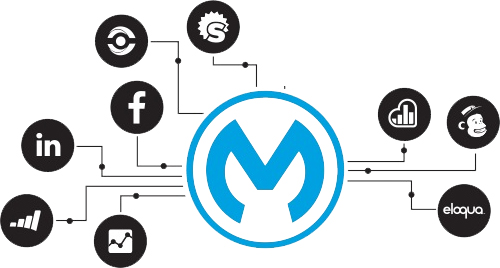 Some fun facts about our consulting
"Before we embraced integration, it took us months to launch any new program in our environment and there were also serious limitations we weren't even aware of until later. We were costing ourselves hundreds of hours and resources… And integration puts those puzzle pieces together almost like magic. Let's just say we're not going back to doing it the old way! Caelius Consulting really made it super easy for us. Like drag-and-drop easy! We saved way more money than what we were spending just in the amount of time we saved by doing it this way. We can actually look forward to our next big leap with these tools and with Caelius."
Integration
"The cloud was always something we weren't 100% sure would fit into our business. But after talking to Caelius Consulting and asking all the important questions we needed to know, we were ready to make the move. The amount of freedom that you get from going to the Cloud is hard to describe but it feels like we have internet 2.0! I say that because our network and everything you'd ever need is available anywhere at any time on any device. The transition was made super easy because of Caelius Consulting, I'd highly recommend working with Caelius."
Cloud Strategy
"I think offshoring has a pretty bad rap, probably because as business owners we want to claim 100% responsibility for our own work. But sometimes it just gets to be too much, and outsourcing allows us to reduce the amount of time and financial resources we spend on IT issues and focus on our core business. Caelius Consulting connected us with the right team – a team who we genuinely feel is an extension of our own. This is not like a call center – It's like having a whole new department who cares about our goals as much as we do. So it was really a win-win thanks to Caelius."
Offshoring
"Nowadays, it really becoming more and more significant to have a mobile app. Everyone has an app now for everything… When people started to ask us if we had an app, we knew it was time to bite the bullet. Working with Caelius gave us everything we wanted in an app and was really a lot easier than we thought it was going to be. Caelius makes it happen, that's all there is to say!"
Mobility